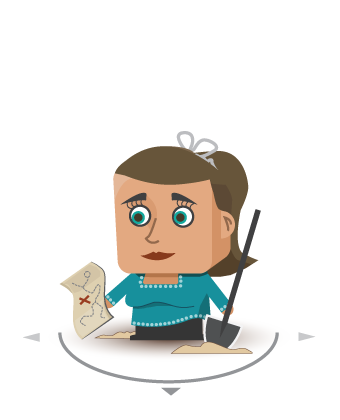 Get Set for Your Own Career Adventure.
Career Pioneer supplies the roadmap and steps so you can do the rest yourself.
Load up your wagon train, pilgrim. We give you the tools, then it's your turn to make your mark.
Career Pioneer helps you explore jobs and organizations where you can make the most of your Natural Talents.
Wagons, Ho. Career adventure awaits!

The Career Pioneer includes:

15-Page Aptitude Summary

Your Career Match™ Report

Exclusive How-To Guides

2 Coaching Sessions
Narrow down the world of work for $325.
More about Career Pioneer

15-Page Aptitude Summary. A comprehensive report describing YOU – your Natural Talents, suitable positions and duties, preferred organizations, and work priorities. It's all based on your answers to self-discovery exercises from the proven Career Match™ assessment.
Your Career Match™ Report. At least 50 suitable job titles for you to explore from among the top 10 organization types matching your preferences and priorities. Magically, we boil down more than 90,000 possible job titles into a manageable ShortList!
2 Coaching Sessions. Your trained career coach will help you interpret your Aptitude Summary and Career Match™ Report. You will also learn how to explore the Jobs ShortList and search for compatible organizations. Includes up to 2 hours of one-on-one coaching.
Exclusive Guides. How to use online tools to find employers from three major organizational types (business, government, non-profit) and within your locale of choice. Also, practical definitions of all Natural Talents for future reference.
Get your Career Adventure started today!
Put your Natural Talents to work quickly with confidence and the tools to get there!